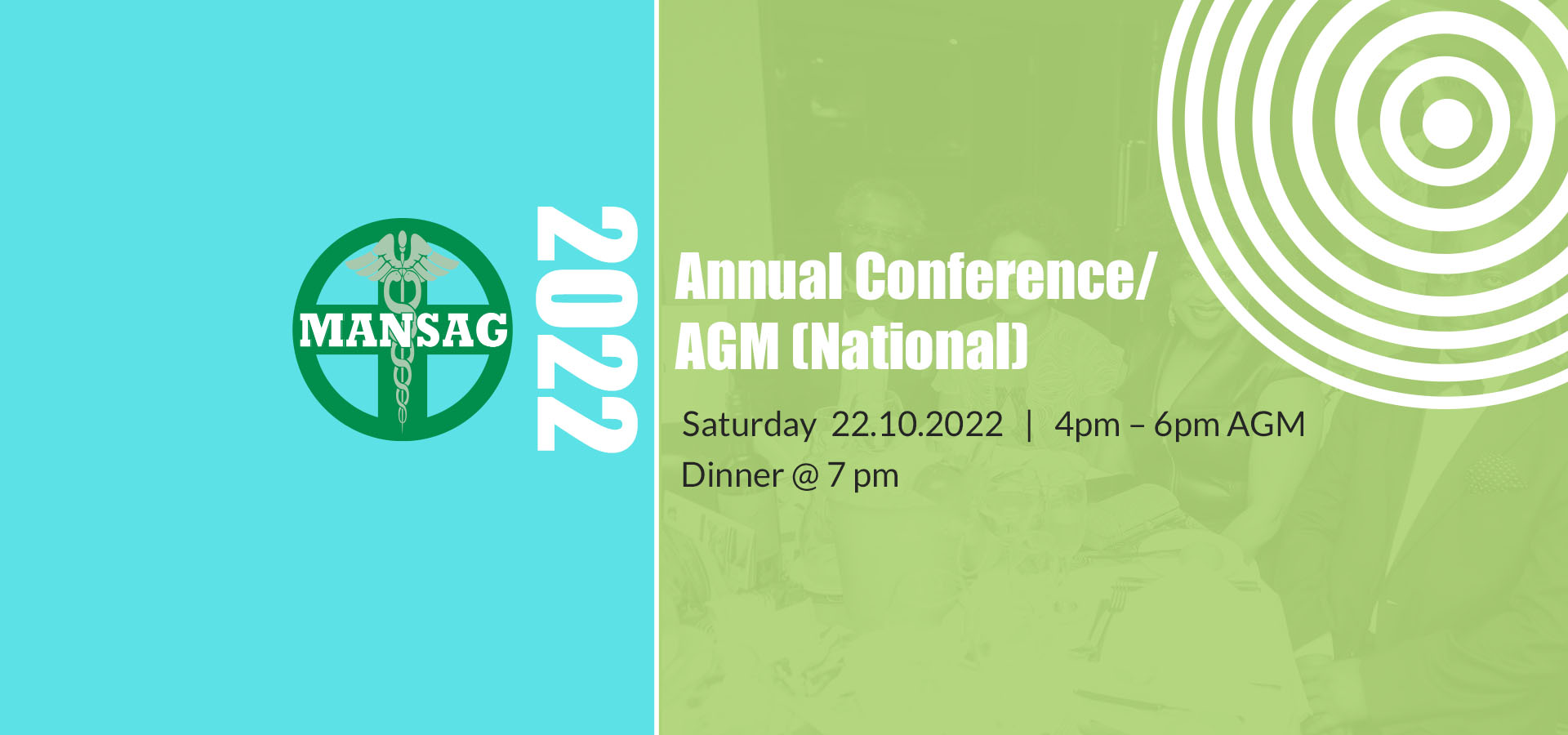 Annual Conference/AGM (National)
Our 2022 SAGM will be in West Midlands. Do save the date 21-22/10/2022 and stay tuned for more information.
Friday 21/10/2022: 6pm – 9pm Scientific Meeting (Meal provided)
Saturday 22/10/2022: 9am – 4pm Scientific Meeting (Meals provided)
Saturday 22/10/2022: 4pm – 6pm AGM
Saturday 22/10/2022: 7pm till midnight Dinner
*Registration*
Registration includes member rates, non-members rates and student rates.
All Members (including student members) should include their membership ID number upon registration. Please email info@mansag.org for your membership ID number if you do not have this.
*Hotel Booking*
Discounted rates are available up to 2 weeks before the event. Kindly use the code "mansag" when you call the hotel to avail of the discount rates at Staverton Park Hotel & Golf Club, Daventry, NN11 6JT.