Members of the Medical Association of Nigerians Across Great Britain are sad to announce the death of one of its eminent members, Dr Alfa Sa'adu. He died on Tuesday, 31st March 2020 at 0730 GMT (0330 EST, 0030 PST), after a brief illness.
Dr Alfa Sa'adu graduated from University College Hospital Medical School, London in 1976 and completed his MRCP exam within three years of graduation. He has been a full-time Consultant Physician in Geriatric Medicine since 1994 until five years ago when he drastically reduced his hours to pursue other interests.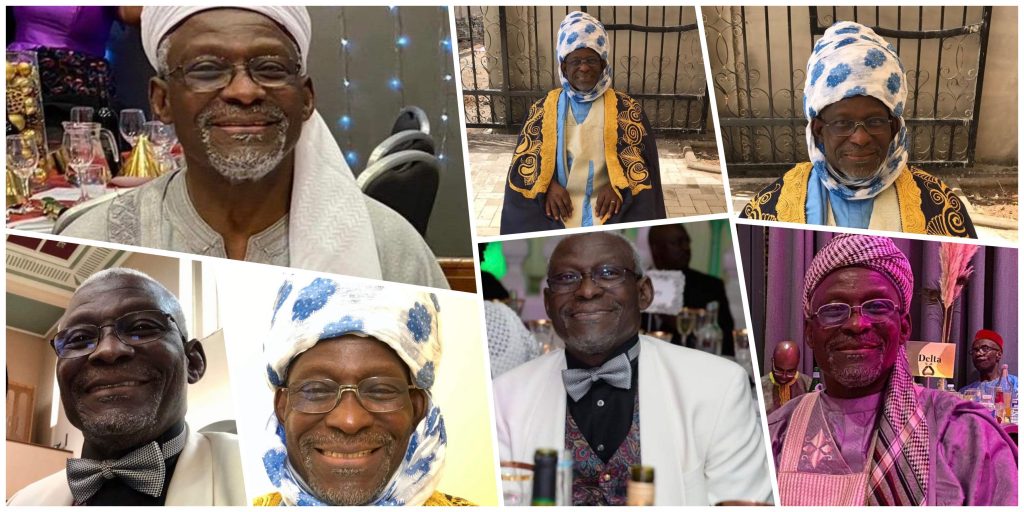 He was the Divisional Clinical Director for Acute Medical Care (Accident and Emergency, General Medicine, Elderly Care and Sexual Health) in September 2002. He was an astute and compassionate clinician, teacher, trainer and researcher. Alfa held many different managerial positions within the NHS, including Medical Director and Deputy Chief Executive at the Ealing Hospital NHS Trust from February 2011 through to September 2014. He also served as the Interim Medical Director, Responsible Officer and Caldicott Guardian of the new merged Integrated Care Organisation known as the London North West Healthcare NHS Trust.
Dr Alfa Sa'adu never forgot his roots, and he extended his service to Nigeria and parts of Africa. As one of the early MANSAG members, he contributed enormously to the growth of the organization and acted as a role model to many of our members.
He was Chairman of Kwara State Association of Nigeria (KWASANG) and he was conferred the Traditional Prime Minister of Pategi in Kwara State – the Galadima of Pategi.
The loss of Dr Sa'adu is heartbreaking to so many of us. Messages have been pouring in from members and he has been described as another fallen soldier and star, a pillar for MANSAG and Nigerian Community at large and the epitome of all that is good in the world.
Our sincere condolences to his wife, Dr Diane Macaulay Sa'adu, the children, Danjuma Ahman Sa'adu (Danny), Mansur Muhammad Sa'adu (Manny), his
daugher-in-law, Habiba Sa'adu and the grandsons (Jamil Alfa and Amin Sidi Sa'adu). May his soul rest in peace.
---
On behalf of all MANSAG members and executives.
Ibrahim I. Bolaji MBBS, FRCPI, FRCOG, PGCME, MD, LLM
Consultant Obstetrician & Gynaecological Surgeon / Senior Clinical Lecturer (Hons)